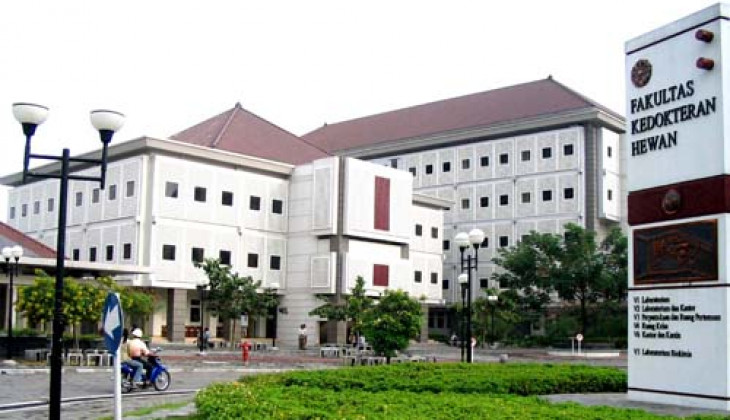 Program Description:
Undergraduate Degree at FKH for Malaysian citizens
intake August 2022
The relations between Indonesia and Malaysia are also based on similarities such as aspects of culture, religion, and language, but the similarities between the two countries cannot necessarily be used as an excuse to strengthen relations and can even boomerang for the two countries that can be said to be allied or closest neighboring countries.
To become a leading Faculty of Veterinary Medicine at the national and international level that prioritizes professionalism in improving welfare through the veterinary field
The College of Veterinary Medicine was established on September 20, 1946. Currently, the Faculty of Veterinary Medicine Universitas Gadjah Mada (FKH-UGM) manages four study programs, namely the Veterinary Undergraduate Study Program (SKH), the Veterinary Professional Education Study Program (PPDH), Master's Degree in Veterinary Science, and Doctoral Study Program in Veterinary Science.
The number of active veterinarians in Indonesia in 2010 was not more than 11,500 people. This number is relatively small when compared to the predicted need for veterinarians who reach 20,000 people in 2020. This need can only be met if the number of veterinarians graduates reaches 800 people per year. Currently, out of ten (5 old, 5 new) Faculty of Veterinary Medicine in Indonesia, the average is only 500 veterinarians per year. The high demand is related to industrial progress in the fields of poultry, feed or food, medicines and vaccines, independent practice, as well as processing and food safety of animal origin. As of December 2010, the Faculty of Veterinary Medicine UGM has graduated 3788 Veterinarians. 
The job opportunities for FKH-UGM graduates are very wide and promising, both in government institutions such as the Ministry of Agriculture, Health, Forestry, Fisheries and Marine Affairs, Animal Quarantine, TNI-Polri, Banks, and others. The private sector that is in dire need of veterinary services includes breeding farms, poultry farms, dairy and beef cattle breeding, pet breeding, livestock product processing industries (milk, meat and eggs), animal feed and medicine factories, and institutions. wildlife conservation, both owned by the government and non-governmental organizations, entrepreneurs, and independent practice as professional veterinarians.
This program consists of:
·         Student Teacher Aesthetic Role-sharing (STAR) Learning System
·         8 Semester + 3 semester PPDH
Registration Due Date: 15 April 2022 through https://admission.ugm.ac.id/registration
Online Admission Test/ Interview will be on 1 July 2022
Registration:
For registration and further information, please contact Medic Prolink (Malaysian Official Representative) through
Ms. Syuna (+60 19 – 616 8755)
Ms. Yoges (+60 19 – 223 9948)
Detail about the Program: